I saw this on the Daily Show and got a good laugh out of it, so I wanted to make sure that this little gem of a graphic was preserved for future reference before FEMA wakes up and removes it from their website.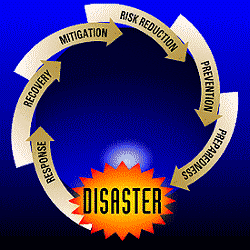 Notice how FEMA's six stage process for dealing with disaster actually leads to… disaster!
The graphic is still on the FEMA site right now.